A practical guide to staying ahead of your competitors, with a focus on Email Marketing


We are now very close to that time of the year dedicated to Black Friday (26th of November this year) and Cyber Monday (29th of November), also known as BFCM: a very important period from the point of view of offers, since it coincides with the start of a season of super discounts, culminating with Christmas and then the winter sales. It's going to be a very busy time for business owners as competition is fiercely increasing, so - if you haven't already - it's important to plan a strategy now related to this period, that doesn't leave you unprepared.
In recent years, more and more brands are choosing to start communicating promotions before November in order to have a greater competitive advantage over their competitors and make sure they have planned everything in detail, but there is no specific date to start. A lot depends on your business, but it is never too late to start as long as you are clear about your objective and have the right tools and messages to communicate. The objective itself will be the guiding element of your strategic choices, but we will talk about this in a moment. Let's proceed in order.
BFCM: data from past years
Black Friday and Cyber Monday have literally exploded in recent years, and their success is evident not only in America - where these events were born - but also in the rest of the world. A survey conducted by Idealo (01/12/2020) shows that online searches on Black Friday 2020 in Italy grew by 25% compared to Black Friday 2019. Moreover, for the whole month of November there was an increase in purchase intention of 65% compared to the same month in 2019. This last data is really significant because it shows that consumers are ready to buy in advance of the well-known Black Friday, so it is evident the high level of anticipation around this event.
As a result of the pandemic and the general lockdown, 2020 saw a clear dominance of online over offline shopping, but this year is expected to see a return to physical shops.
On the supply side, a study in America shows that the most popular types of offers in 2020, in percentage terms, were as follows:
Shop-wide discounts 28.8%
Free shipping 18.7%
Discounts on selected products 18.2%
No discounts 15.4%
Free products 8%
Discount on subscription 5,9%
Multi-level discounts 4.1%
Buy X get Y 0,8%
Studying the numbers of past years is very important to understand what direction the market is taking and to see what decisions most companies are making. From the analysis of this data we should start to set up our own strategy, which takes into account the purchasing trends of consumers.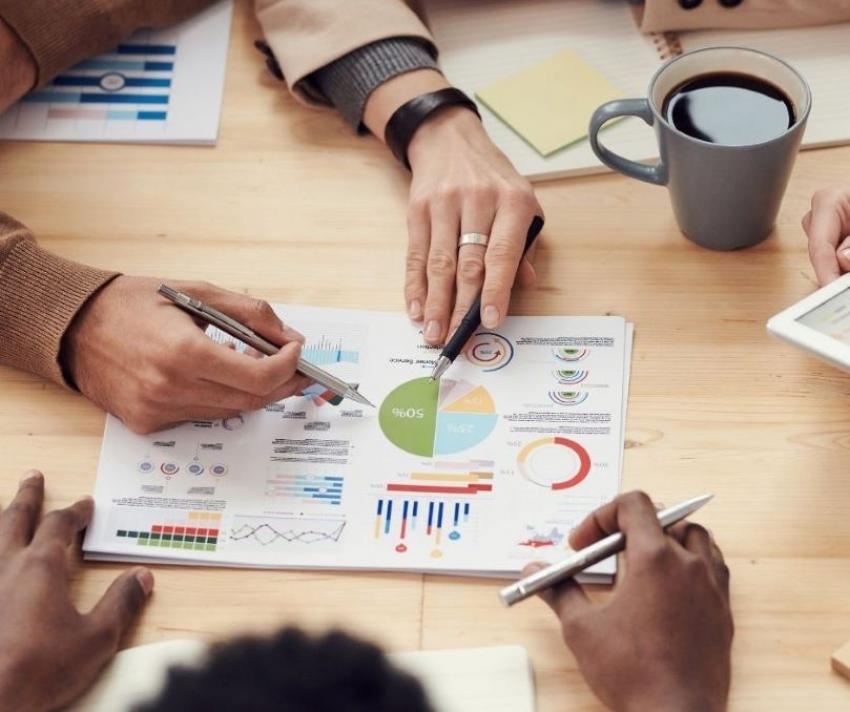 Strategy for BFCM
Goal
No strategy can start without setting a gosl, on which all the choices and actions implemented in the period of interest will depend. Here are some examples of goals that you may want to achieve:
Increase the number of purchases and, consequently, the profit
Protect margins
Acquire as many customers as possible
Increase the repurchase rate and Life Time Value (LTV), i.e. the average value of each customer
Get rid of stock
As you can see, there are many possibilities. One of them is the 'no discount' option on Black Friday or during Christmas. It is not mandatory for all businesses to proceed in this direction. A lot depends both on the margins available (if they are too low, an excessive discount would be detrimental to your profits) and on the image of the company you want to convey. Some brands prefer to have a clientele that truly appreciates the quality of the products/services offered and buys at any time of the year, without obsessively looking for lower prices. It is therefore not strange that, among the types of offers shown above, a 15% "No discount" appears.
Offer
Once the objective has been set, we move on to the offer. What do you want to offer your audience? A site-wide discount on best-selling products only? Or do you want to focus on a subscription? Or do you want to tailor the discount according to the type of customer (more or less loyal)? Or do you want to communicate that you won't discount because you focus on quality and couldn't guarantee the same value at lower prices? In short, clarify this point before moving on.
Communication channels
Then move on to establishing which channels you want to be present on. With the many alternatives that digital offers today, it would be very limiting to focus on just one or two channels for contact with the outside world. On the contrary, it is necessary to work multi-channel, i.e. to be active on as many channels as possible to ensure that you are always present in people's minds. The more times they see you, the more they will remember you and the more they will consider your brand when they need the product/service you offer. Clearly, the choice of being on one or the other channel depends on the target audience, because if we take social media alone as an example, each of them works with very different logics (e.g. the age range of Facebook users is very different from that of Tik Tok, which tends to be populated by very young people).
Having said this, it must also be said that among the various possible digital channels there is one in particular that you just can't give up: email marketing. Let's see how this channel becomes fundamental at this time of year and how you can mix it with other sources of traffic. And we do this by dividing communication into three main phases: pre-launch, launch and post-launch.
The Three Phases of BFCM
1) Pre-launch
Lead-generation
The pre-launch phase is the one that precedes Black Friday which, as we mentioned at the beginning, would be better to start as early as September/October, but which can also be started within the first 15 days of November. During this phase, on the one hand you work on the generation of new contacts - the so-called lead generation - and you aim to obtain the emails of new users (or even the phone number if necessary) and then work on those same users in order to induce them to take advantage of the BFCM discounts; on the other hand you motivate the existing contacts in your database, whether they are already customers or just leads, to pay attention to the offers of those days.
In the first phase, therefore, you do not ask people to make a purchase, but you prepare the ground so that on discount days they are actually ready and willing to buy. It is therefore necessary to create expectation and desire around the event. To do this, you first need a lead magnet, i.e. an incentive that draws users' attention to your brand and encourages them to register for your newsletter and/or create their own account on the site. A good lever is to anticipate to those who register what they can expect during the days of the event. Or you can organise an early opening of discounts for registered members only, or you can promise a free product/an additional discount on top of the one offered to other users/free shipping, etc.
In order to get as many subscribers as possible to the newsletter/website, we advise you to communicate on these channels:
- website: pop-ups on the website, made up of good text and visible colours, have the power to attract the attention of those who land on the page and encourage them to take a targeted action such as signing up
- social media: at the same time, the lead magnet should also be communicated on one's own social media pages, not only organically, but also and above all by means of paid campaigns, working precisely on campaigns with the objective "Acquire contacts".
- Google ads: Google is also an excellent channel for paid lead generation campaigns.
- blog: an article related to the advantages/curiosities of your products (especially those you will promote during the BFCM) will make users already know what to expect from the purchase of that product or become impatient to try it. Article that you could also push with facebook campaigns targeting "Traffic".
Focus on email marketing
Ok, you have acquired new contacts, but what can you do now? The secret to generating more and more curiosity in the user is to create a continuous flow of communication. As we said before, we have to be always present in people's minds, especially in a period of strong competition between brands, like the one we are experiencing this month. This is where email marketing comes in.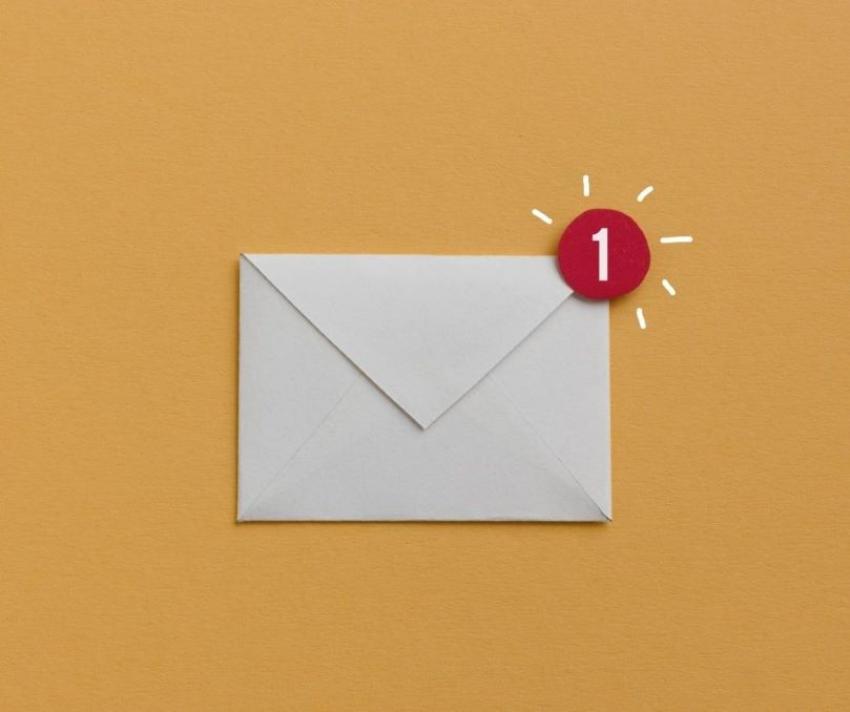 Our suggestion is to work on two fronts: email automation and newsletters. Let's start with the first: create a stream of automated emails that are sent at regular intervals after registration. If you already have a series of emails for new registrants adapt them for Black Friday. In your welcome email include references to the BFCM and do the same in other automated emails (brand introduction, product presentation, reference to reviews).
Secondly, build newsletters to be sent out on pre-scheduled dates before BFCM week to help build hype around the event, perhaps working with impactful images and videos that preview some of what's in store for them and setting up a countdown to get people counting down to Black Friday. As with all email marketing campaigns, targeting is key: it's important to differentiate between those who have just registered and those who have been in your database for months or years and may have already made a purchase. The latter already know you quite well, they have tried your products, so they are closer to the brand and messages should be planned for them on a more confidential level. You could also think about a different, more advantageous offer for the most loyal.
You can find hints and ideas on how to create your own newsletters in our article on last year's Black Friday, here.
We also recommend that you always take a look at your competitors' marketing efforts within the various channels. You could also sign up to their newsletter to observe their communication during this period and get inspiration for your own messages.
2) Launch
We now move on to the launch phase, which coincides with the actual Black Friday and Cyber Monday days, 26-29 December. Your goal during these days will be to ensure that users actually make the purchase. If you have done your job well in the pre-launch phase, users will be highly motivated and will look forward to X moment, so there is a good chance that the event will be a success.
Again, it makes sense to work on multiple channels. Create newsletters to remind your contacts that BFCM is on, reiterating the offer and leveraging both scarcity, i.e. the fact that the products are limited in number and that this is a one-time opportunity, and urgency, i.e. the fact that their time is limited. At the same time, you could launch retargeting campaigns on Facebook and Google to retrieve users who have viewed the product and/or added it to their basket but have not purchased it. Another highly effective communication channel at this stage is SMS marketing. Short, inexpensive and with a very high open rate (+90%), SMS will be useful both for reminding individuals that Black Friday has started and for recovering abandoned shopping carts. We recommend that you try the textmessage.pro platform.
3) Post-launch
One of the biggest mistakes made by those working in the field of communications aimed at purchasing is that of forgetting about users once the event/offering is over. There is a tendency to be accurate before and during the key days but then not cultivate relationships with the users. And in doing so, a lot of opportunities are lost. Customers are a company's most valuable asset: not only have they already purchased, showing trust in your products, but if satisfied, they might buy again and - very importantly - they will recommend your site to other people, thus becoming ambassadors for your brand and improving your brand reputation.
That's why in the phase following the BFCM we can't stop but, on the contrary, we have to commit our energies on lead nurturing, that is, on keeping alive the contact with users: first of all with those who actually bought during the event and then also with contacts who didn't buy during those days, so that they will do so in the future.
In both cases, you can proceed in different ways:
- For those who participated in the BFCM:
Send a thank you email for the purchase, inviting the user to leave a review on the website/facebook
Ask the customer to fill in a satisfaction questionnaire to assess their level of satisfaction and, depending on the feedback received, figure out if and how to improve your products/services
Propose an additional advantage, if possible (e.g. free product, free shipping)
Anticipate or in any case create expectations about possible discounts/initiatives planned for Christmas and winter sales
- For those who did not participate in the BFCM:
Continue to keep registered users updated on brand news and product benefits, perhaps with a focus on those that were most successful during Black Friday
Launch a new discount, if you have the margins to do so (in this case the offer should be lower than the one that users enjoyed during the week of Black Friday, both because it is fair to those who have already purchased and to stay in line with what was communicated at that time, i.e. the fact that it was a unique opportunity)
Keep the focus on the Christmas and winter sales initiatives, as mentioned above
As you can see, there is a lot to do. And time is short, so don't waste a minute more.
Log in to Mail Marketing and create your Black Friday and Cyber Monday campaigns now